Our Firm
The Law Offices of John J. Ghidini, LLC is a boutique law firm located in Hamden, Connecticut. Our practice is focused on the defense of parents who are the target of DCF investigations or who currently have a pending DCF case in the Superior Court for Juvenile Matters.
The Law Offices of John J. Ghidini is client-centered. This means that our main objective is ensuring our clients are satisfied with the outcome of their legal issue. The Law Offices of John J. Ghidini always offers free initial consultations, and meetings can be at your home or at a time and place that is convenient for you. Contact the Law Offices of John J. Ghidini to learn more about the firm and the legal services provided.
John J. Ghidini, ESQ.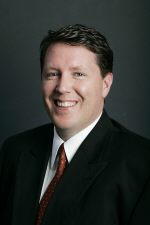 Attorney Ghidini graduated cum laude from Quinnipiac University School of Law. Additionally, Attorney Ghidini holds a Masters of Education in Post-Secondary Education. He obtained his undergraduate degree from Southern Connecticut State University.
Prior to law school, Attorney Ghidini was employed by the State of Maryland as a juvenile probation officer. This work experience provides a wealth of knowledge and background in the realm of juvenile law and criminal law, especially with cases related to the Department of Children & Families (DCF).